Jag Sandhu, is the principal visual director at Bodhi Technique and a graduate in Film from the New York Film Academy. He has been fortunate to express "nomadic genes" by living and travelling extensively throughout Europe, Asia, USA, South America and North Africa. His adventures and life experience has sculpted his understanding of our beautiful world to develop a dynamic colourful visual perspective to storytelling and photography.
Jag has made several music videos for global audiences for artists like Thom Yorke (RadioHead), Outernational featuring Chad Smith from (Red Hot Chilli Peppers), Dalvinder Singh (UK/India) to name a few. He has written and directed several award winning fictional shorts that have played at film festivals in London, Birmingham (UK), Rome, Paris, Brussels, Sacramento, Los Angeles, New Zealand, and Moscow. He has worked as the principal cinematographer for award winning documentary shorts. In April 2017 Jag was voted the "Best Regional Film Maker" by Sacramento International Film Festival.
As a seasoned photographer with over 15 years of experience and international reputation for travel, landscape, photojournalism and fashion photography, Jag has exhibited his work at various photography exhibitions in the UK, Asia, and USA.
He has worked with clients in the UK, South America, and Asia, and numerous NGO and Charities around the world on photography and videography projects documenting the lifestyle of local indigenous people, landscapes, and culture.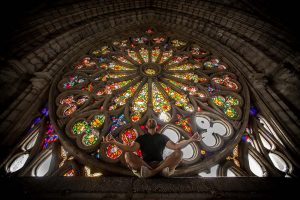 The Technique
The Inspiration Behind the Name
Bodhi; The word "Bodhi" comes from the Pali language that originates from Sanskrit. It means "awakening". It is an awakened visual perspective that Bodhi Technique would like to share with the world.
Change (Impermanence); a continuous transition from one state to a another;
We, our world are subject to continuous change, Impermanence. Change is such a dynamic element we must learn to acknowledge, understand and embrace. Like water adapts to its surrounding contours and still maintains its natural fluid energy and movement, we must also evolve with our ever changing environments and maintain our true humanistic selves. Through acceptance and embracing change we are able to refresh our physical, visual, social, cultural, emotional, and spiritual Boundaries realising new pastures and plant new seeds along the way.
Boundaries; a tangible or intangible element that limits and contains;
Creative Boundaries, are there to be broken. Such boundaries are only impeded by our imagination. Imagination, is the formulation of experiences and the perceived understanding of the known and unknown world. Through the creative formulation of imagination we are able to develop a Technique that allows us to interpret our world…
Technique; a methodology and ability to accomplish a particular task.
The team at Bodhi Technique believes we are very fortunate to be at the crossroads of many Boundaries and to have lived and experienced many diversities which can broadened one's insight to the ever changing world, that in turn may allow our imagination foster a unique perspective and understanding of our world. And it is this perspective we wish to share through Moving and Still imagery. It is through this perspective, the Technique, has been refined to a visually refreshing formula and approach. It is through this approach we will use to help communicate our/your visual message.
Bodhi Technique